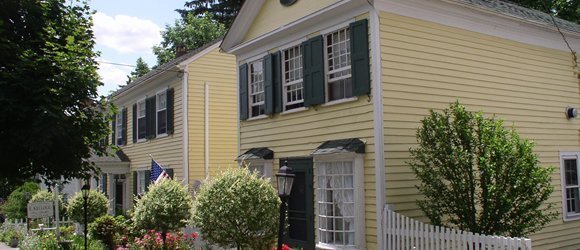 The Sitgrave House is a fully furnished guest cottage adjacent to the E. Kellogg Bed & Breakfast. Although it comes with its own kitchen, we hope you will be our guest for breakfast at the E. Kellogg.
A former apothecary shop and residence for Dr. Roosa, the son-in-law of Eliphalet Kellogg, the Sitgrave House is perfect for those traveling on business or pleasure or seeking privacy and solitude among stunning surroundings.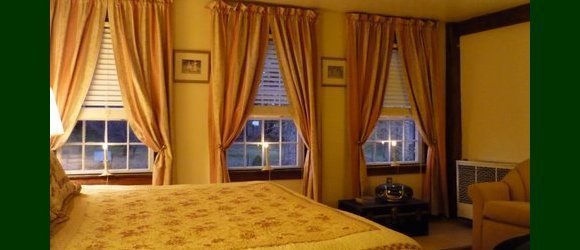 Guests enter off a covered porch into a charming dining area and small kitchen. The main floor also features a large living room equipped with DVD/VCR player. Be sure to bring your favorite movies. The living room can also be furnished to serve as an extra bedroom. While the dining room and living room feature functioning wood-burning fireplaces, we have installed ambient fireplaces for your convenience.
A spiral staircase leads to the second floor reading room, spacious bathroom with full tub and shower, and beautiful bedroom featuring yet another working fireplace and king-sized bed. Both make it ideal for a romantic getaway.
Discounts for long-term rentals are available. Minimum two-night stay. Grocery services can be arranged.