Local Dining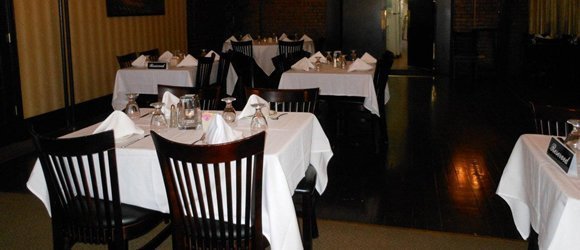 Kathy's hearty, home-cooked breakfasts are sure to keep you satisfied throughout the day. But if you're looking for a spot to grab lunch or enjoy a delicious dinner, Kathy is always happy to make recommendations, and, if need be, reservations.
Honesdale
From coffee and sandwich shops to pizza places you'll find a number of dining options along Honesdale's Main Street and in the surrounding region. We always encourage guests stop by Sweet Eden for pastries and treats, Branko's Patisserie for lunch and Bistro 1202 for dinner. Other favorites include the Red Schoolhouse, the Alpine for German fare, and the Trackside Grill in Honesdale. This nostalgic diner celebrates Honesdale's role as the "Birthplace of the American Railroad." If you're looking for something more familiar and traditional, that's always available, too. The Towne House Diner on Main Street serves all your favorites.
Hawley
You have a host of options in Hawley to choose from. Cora's 1850 Bistro is always impressive and so are the steaks at Fallsport. Lake Wallenpaupack is just past Hawley along Route 6 and offers an impressive array of options.
Callicoon and Elsewhere
Kathy knows a number of restaurants in Calicoon and the surrounding region. Ask her for recommendations. She's here to help you make the most of your trip to Wayne County and Honesdale.