Activities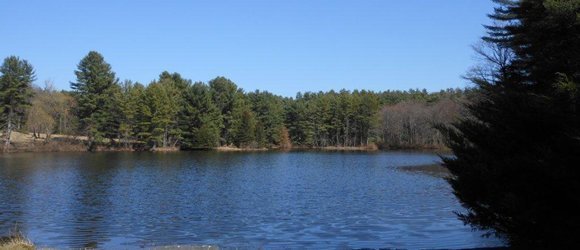 From antiquing through water sports and everything in between, activities abound in Wayne County and the surrounding Pocono Mountains Region. Here are a few of our favorites, and if you'd like recommendations, just ask.
Art & Antiques
You'll find an array of art and antiques galleries in Honesdale and its neighboring towns. In Honesdale, the Hanson Gallery are the Willow River Gallery are two of our favorites. In Hawley, we always head to the Looking Glass Gallery. Juan is a personal friend. We are honored that a few of his pieces hang on our walls. Of course, throughout the region there are other treasures to be found. Don't' be afraid to ask Kathy about other new spots. She knows where to find the treasures.
Entertainment
Movie night? Cinema 6 is right in Honesdale. The Callicoon Movie Theater is about a half-hour away. It's a small, intimate theater that screens independent films and blockbusters alike. Hawley's RITZ Company Playhouse also regularly entertains during the summer months. The Wayne County Arts Alliance also features independent films on Sunday evenings and other events throughout the year. Enjoy the sounds from the Wildflower Theatre at the Dorflinger-Suydam Wildlife Sanctuary.
Family Fun
Water parks, mini-golf, arcades and more. Kathy can help you find whatever it is that you and your family are looking for.
Farmer's Markets
A number of farmer's are embracing our region's roots in agriculture. You can taste the fruits (and vegetables, and even cheese) of their labor regularly throughout the summer. Honesdale's Farmers Market is held every summer from May through October. Say hello to all of our friends, Anthill and Highland Farms for their beef, pork, and especially Calkins Creamery Cheese. One farmer's market is open year-round now! Ask Kathy for directions.
Festivals & Events
Festivals & Events happen regularly in Honesdale, Hawley, Waymart, and neighboring communities. Two large draws are Honesdale's Roots & Rhythm, which happens every summer and the Wayne County Fair, which starts the first Friday in August. Be sure to make your reservations early.
Fishing, Hunting, and Hiking
State game lands are easily accessible. Tanner's Falls, Upper Woods Pond, and Rileyville are especially close. Ask about our Hunter's Special
Health, Wellness & Fitness
Yoga classes and other holistic offerings are available through the Himalayan Institute. A YMCA and private gym are also in Honesdale. For runners, there are many scenic routes as well as a track at the high school. Tennis courts are there, too. For biking, there are trails at Prompton State Park and roads in every direction. Kathy can help you plan a bike ride that starts on state roads but quickly turns into a pleasant scenic ride.
Historical Landmarks
You can explore Honesdale's rich history at the Wayne County Historical Society or through its annual house tours. The Zane Grey Museum, Roebling Bridge, Dorflinger Glass Museum and Sanctuary, and the Museum at Bethel Woods are good excuses to enjoy the scenery.
Shopping
Main Street Honesdale and Main Street Hawley both offer charming shops, unique boutiques, and savory eateries. On Honesdale's Main Street, we always make our way to Maude Alley and Branko's.
Sightseeing
Fall foliage, summer sights, and scenes from a winter wonderland, — you'll find scenic beauty in every direction. Kathy would be happy to help plan a route. Agritourism is also growing in the region. Be sure to inquire about local farms.
Skiing & Snowboarding
Elk Mountain home of Pennsylvania's best skiing and snowboarding is a beautiful and rewarding ride. Ski Big Bear at Masthope and Tanglewood are also nearby. Cross-country skiing is also available. Don't forget Elk Mountain and Sno Mountain are known for their winter sports!
Watersports
The Delaware River and Lake Wallenpaupack are two favorite destinations for swimming, fishing, boating, and canoeing. Come prepared. But don't overlook the other streams, lakes, and rivers in the region. Trout are plentiful in Dyberry Creek and the Lackawaxen River.